WHY I LOST OVER 50 POUNDS:
As a child, I was painfully shy. When you are given leads roles in musical theatre productions, placed on a stage alone with a spotlight and over 200 people in the dark staring at you, you can't hide. Musical theater got me out of my shell enough to poke my head out and look around. My shyness kept me from doing many things in life. How I saw myself wasn't the way that people saw me. Yes, I was overweight; but, I never saw myself that way.

Years ago, when my father was diagnosed with Type 2 Diabetes, I vowed the get in shape. Almost everyone on my father's side of the family as they get older develop Type 2 Diabetes. I figured, if I could lose the weight and change my habits, I stood a fighting chance at bucking the trend. I lost about 25 pounds before I plateaued. Even though I got frustrated, I managed to maintain most of the weight loss for about 5 years. After running into some health and sciatic nerve problems that kept me from doing no more than just walking, the weight started to creep back. Fed up, I did some research on kettlebells and back pain, I dusted off my kettlebell, and started swinging. I downloaded the MyFitnessPal* calorie counting app onto my iPhone and iPad. My goal was to lose 10 pounds. All I wanted was 10 pounds.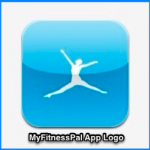 In an effort to change-up my routine and kick it into high gear, I purchased The Skogg System from Amazon.com. I surpassed my 10 pound weight loss. By the end of the 12 week Skogg System, I had lost a little over 20 pounds, passed where I had plateaued before, and my sciatic nerve pain was gone! I was ecstatic. I found another kettlebell kickboxing program geared towards women on Amazon.com called Kettlebell Kickboxing Scorcher Series. I've found for me to be successful at weight loss, I need to have a program with a beginning and an end . . . or at least a couple of discs that I can rotate out. I love working out at home. I can't come up with an excuse not to workout when I don't even have to leave the house. The only challenge is switching up the workout. I get bored easily. The idea that I just do the same workout or DVD everyday is ridiculous to me.
HOW I'M KEEPING IT OFF:
The hardest workout I've ever done is The Scorcher Series's Kettlebell Kickboxing (see my review here). The series introduced me to burpees and vertical jumps. Out of all the types of exercises I have done, I would say kettlebells (my review here) are hands down the best cardio and strength training workout. At up to 1200 calories an hour, I can workout in increments of 20 to 40 minutes 4 or 5 days a week. I have so many different kinds of kettlebell workouts that I rarely get bored. When I do, I turn on my Wii for Gold's Gym Boxing Cardio Workout (my review here) or a Zumba workout. I throw in Lauren Brooks's The Ultimate Body Sculpt and Conditioning with Kettlebells for a challenge every once in a while and I even occasionally break out my tap mat, put my tap shoes on and tap for an hour.
My scale likes me a lot more when I eat fewer carbs and sugar. I try not to eat carbs after 3 or 4 PM. Some days are harder than others. I used to love eating pasta for dinner. My daily morning weigh-in keeps me accountable AND from eating carbs at night. It has been a little over a year since I started my weight loss journey. My final goal was to get down to 150 pounds. The lowest number I've even seen on my scale is 153.5 pounds. I'm OK with that. I LOVE how I look and feel. I don't count calories any more and for the most part, I eat what I want. My goal these days is to keep the scale from going over 160 pounds. I tend to settle around 156.5 lbs and go up and down by about 2-3 lbs. I used to be a size 14. I am now a size 4-6! My BMI is normal. I've lost over 9 inches from my waist, 25% of my body weight, and my closet is now full of cute dresses. To keep my butt in my size 4 jeans, I've created a few basic rules:
Workout at a high intensity for 20-40 minutes a day, 4-5 times a week (I workout at home Mon, Tues, Thurs, Fri and hike with friends on Sundays)
No more than 200 calories 20 minutes before a workout. Keep it low carb and high in protein.
No carbs after 3 or 4 PM
No drinking. Alcohol is empty sugar and calories. I'd rather have a smaller waist, not be hung over, and lucid enough to enjoy and appreciate my life. I do drink occasionally, but rarely,
No eating 2 to 3 hours before bedtime (10:30 PM for me for maintenance, 9:30 PM for me for weight loss)
If I have been strict with my diet, I can cheat once a week as long as I don't go over board
Remember that anything I put into my mouth late at night will show up on the scale (in the form of 1/2-1 lbs. or more) in the morning. The food will still be there in the morning. Drink a glass of water instead.
Stepping on the scale every morning forces me to be accountable for my actions during the day and especially at night.
FINDING MY INNER TWO-PACK, PART ONE: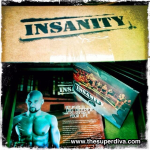 Now that I have surpassed most of my weight goals, I have one more. I've always secretly wanted a two-pack. I don't need a four or six-pack. Just a two-pack. While I love my body, I wouldn't mind being able to get rid of my last bit of love handles so . . . after some research, I purchased the Insanity workout. I am now on Day 3 of the 60-day program. I intend to talk about my experiences with it in another post or two. If I hadn't been doing kettlebells and kettlebell kickboxing over the past year, I probably would've been passed out on the floor gasping for air and puking after the first workout. Instead, so far, I've been able to "dig deeper," power through and complete the whole workout. What a difference a year makes! Life is good.
*I've tried Lose It before. I don't like it very much. Also, in MyFitnessPal, once you've put in your calories for the day, you press a button and it says, "If everyday were like today, you'd weigh . . " It is really motivating to curb night-time snacking.
© 2013, the superdiva, dk. All rights reserved. www.thesuperdiva.com