After losing over 50 pounds, my workouts were starting to get monotonous. I was averaging about 6.5 pounds away from my final goal weight. The scale would go up and down by about 2-3 pounds, but it had been months. Getting down to my goal weight seemed like a lost cause. I stopped counting calories months ago and it felt like I had plateaued. I had two trips coming up: one to Portland for VVC in a month and a friend's wedding in New York City in two months. I figured I could use my motivation to stay in shape to challenge myself with a new workout program.

Originally, I was going to do P90X. After doing some research and pricing everything out, I determined that Insanity might be a better workout for me. P90X requires workout equipment (resistance bands and a pull up bar), workouts average about 75 minutes, and it is 3 months long. Insanity uses just your body weight, workouts are about 45 minutes, and the program is 2 months long. Both workouts are six days a week. I bit the bullet and bought Insanity from Amazon.com.
The first month of Insanity wasn't that bad. I was already working out at a high intensity 6 days a week. It wasn't a shock to my system. The second month, however, brought me to my knees . . . literally. If you are going to make it though the entire Insanity workout, you need to want it . . . bad. As the instructor, Shaun T says, "Dig deeper." There were times in the 2nd and 3rd week of the 2nd month that my entire body was just tired. I felt like I couldn't do anymore physically. Admittedly, I was also trying to hike on Sundays too. After going more than 10 days without a day off, I started dropping the "Recovery" days on Thursdays. The workouts may have been called "Max Recovery," but with all the plank, push-ups, and pilates-style work, it was just as hard if not harder than a standard Insanity workout!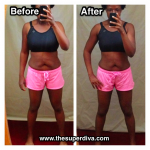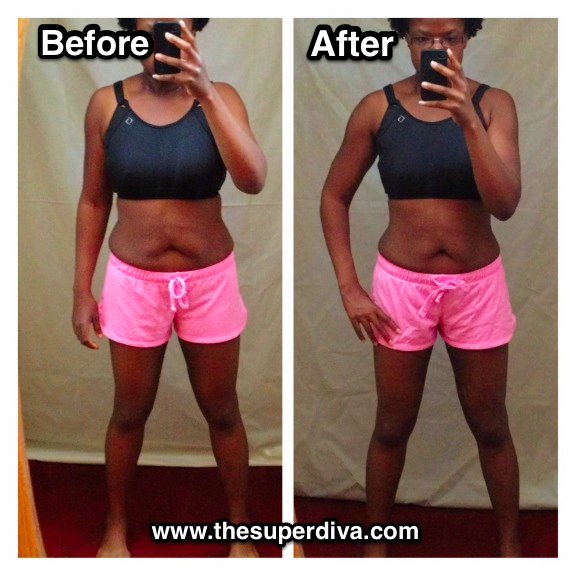 As a vegan, following the diet plan was out of the question. I was already eating a healthy plant-based diet, so I didn't feel I needed to change too much. Instead of their "Results and Recovery" formula, I used chia seeds for an energy boost during the second month. My results may have been even better had I given up sugar altogether. since I am determined that what I eat isn't a diet, but a lifestyle change, I had no intention of depriving my sweet tooth and cutting out sugar entirely. I still ate chocolate, cookies, and peanut butter . . . in limited quantities . . . sort of. 😉 If your goal is weight loss, try reducing your nut intake. The scale will move in the right direction much faster!
Unlike many who do Insanity, my goal wasn't weight loss. I just needed to tone and reach my goal weight. If you are a couch potato, I do not recommend Insanity. There is even a 30-day pre-Insanity workout program called Insanity: Sanity Check now for people who need to get to a moderate level of shape BEFORE trying Insanity. I have spoken to so many people who have tried Insanity and haven't made it past the first two or three weeks. You need to be dedicated to see results. It is OK if you miss a day. I already admitted I traded out my "Recovery" workout days so I could hike with my friends on Sundays. I skipped two Insanity workouts at the end of the first month in favor of trying high intensity and kettlebell workouts in Portland. I also skipped two Insanity workouts at the end of the second month last week so that I could see more of New York City. While I might not have done an Insanity workout in New York, I still averaged 12+ miles throughout the city of New York each day that I didn't workout.
Thanks to Insanity, I lost a total of 10 pounds. When I started, I weighted 159 pounds. I now weight 149! My goal weight was 150. I'm 5'6″ and now a solid size 4. While a 10 pound weight loss doesn't seem impressive, even I constantly have to remind myself that muscle weighs more than fat. I'm leaner and stronger than I have ever been. My only complaint is that after doing all of those push-ups and planks, I went down a bra cup size. I am now a normal bra size so I can buy regular bras now but . . . *whines and stomps feet* it still isn't fair!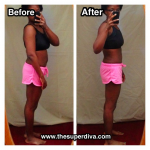 Would I do Insanity again? No. Am I glad I did the Insanity workout? Yes. Am I pleased with the final results? Yes. Yesterday, I did one of my kettlebell kickboxing workouts for the first time in over 2 months. I had just as much exhaustion and sweat as an Insanity workout and my heart rate was also comparable. The major difference is that Insanity workouts are 3 minutes of high intensity exercise with a 30 second break. Other workouts, use 2-3 minutes of high intensity workouts with a 1 minute break. With Insanity, you end up with a higher sustained elevated heart rate, which yes, burns more calories. I've read about people doing the Insanity workout 3 or 4 times in a row. I am not that crazy. I still want my two-pack, but I have accepted that it'll just take more time. There is Insanity Asylum for the crazies who want to torture themselves further. One of these days, I may try it. P90X is also still an option. For me, for now, I've missed my kettlebells and I've even started running again. After doing a structured exercise program for 2 months, having the flexibility to pick my workout sounds so exciting! Now, I just need to use my before and after pictures to get my well-earned Insanity T-Shirt!
© 2013, the superdiva, dk. All rights reserved. www.thesuperdiva.com