Two weeks ago, I almost bought my mother a Roku for her birthday. Based upon the its description and the infrequency with which she watches TV, I decided against it. Imagine my surprise a couple of days later when she asked her "Tech Advisor" (sigh…me) if I had ever heard of a Roku. The more research I did on the Roku 3 the more I liked it and wanted one of my own.

Originally, I intended to write a glowing review of the Roku 3, but I couldn't do it. Yes, it is a great streaming box, but I barely use my TV and I stream on my laptop or occasionally with an old Mac Mini hooked up to my flat screen.
For a small box that offers over 750 channels, the thought that one can rid themselves of a monthly cable bill shouldn't seem that far-fetched. There is a one-time fee ($50-$100) for the box and no monthly service that you have to sign up for from Roku. None! Unfortunately, most of these 750+ "channels" aren't channels that I'm interested in watching.
I will admit that I really don't watch a lot of TV anymore. On average I watch no more than 20-30 minutes a day . . . if that. Yes, I have HuluPlus, Netflix, and (of course!) Amazon Prime. Most of my "TV watching" happens at my desk on my computer while I eat lunch. The old Mac Mini that is hooked up to my flat screen TV is really only used for workouts.
The Roku is advertised as a box to bring Hulu, Netflix, and Amazon Instant Video to your TV screen. I don't need it. If you have a laptop with an HDMI cable, you don't need it either. The Roku is a want! While the Roku does offer on-demand content, the channels Roku offers are very much brand based. You don't get the major network channels for daytime shows, sitcoms or prime-time TV. You will, however, get domestic and international news channels, tech channels, science programs, Gaiam TV with their entire DVD library (for a monthly fee) and even a PBS Kids channel.
While browsing through the Roku channels, I came across The Daily Burn channel. The Daily Burn is an online monthly subscription based workout website. You can read my "Fitness Friday" review of it here.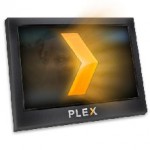 Roku is an excellent platform to watch online content on your TV screen. If you watch daytime shows, local news, major TV sitcoms, and/or reality TV and are hoping to get rid of your monthly cable bill, it is not for you or at least I thought so until I discovered Plex! Plex has a Roku channel with 4.5/5 star reviews that took me about two days to figure out. Plex was the game changer I needed to keep me from returning the Roku to Costco.
The Plex Media Server runs in the taskbar of your computer and works with your Roku. Plex can also run on your computer or mobile device. It brings you the channels that are obviously missing from the Roku channel lineup: HGTV, Food Network, CBS, YouTube, etc. and gives you access to stations free of charge that would otherwise require a paid subscription through a Roku Channel: PBS, Comedy Central (through Hulu), etc. You can even use a bookmark button to save videos on the internet for later to your Plex queue! Did I mention Plex is free? FREE!!
Since I suffered through the complicated install, learn from my mistakes. All you need to do is download the Plex Media Server onto your computer and the Plex channel on your Roku. Once the Media Server is installed, it runs in your taskbar. If you are using it with your Roku, make sure you don't turn off or put your computer to sleep because your Roku needs the Media Server to function properly. That's it. Plex away!
The Roku really is a small beautifully designed streaming box that gets you off your computer and watching your favorite (and soon to be favorite shows) with your family around a television for only $100. The Hulu, Netflix, and Amazon Instant video apps (subscriptions required) are all brilliantly designed for the Roku. The Roku 3 has a clever feature that allows you to plug headphones into your remote for private listening. Plex is the channel that brings you one giant step closer to ridding yourself of a monthly cable bill. Since finally getting Plex up and running, I've become addicted to The All American Handyman and Yard Crashers on HGTV.
The Roku is like having an original iPhone. It is a great device with some OK programs. A Roku 3 with Plex is like having a more recent iPhone with a fully functional app store. You can and will discover channels you never knew existed or wanted to watch. The Roku 3 with Plex is "superdiva" approved. You're welcome.
© 2013, the superdiva, dk. All rights reserved. www.thesuperdiva.com